The highest quality beekeeping supplies in New England, located in the beautiful town of Hooksett NH!
HIGH QUALITY BEEKEEPING SUPPLIES
Experience the sweet satisfaction of beekeeping with our exceptional selection of top-tier beekeeping supplies. Our inventory includes everything from suits, tools, unpainted hives, triple waxed wood and plastic frames to electric fences and more! Whether you're a seasoned beekeeper or just starting out, our quality products will help you create a thriving colony and harvest delicious honey. Trust us to provide the highest quality beekeeping supplies and start your buzz-worthy adventure today!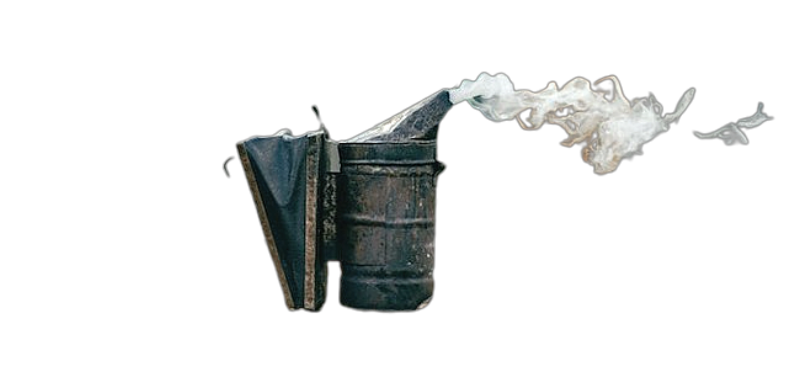 We offer a variety of different supplies and have everything you will need to start your beekeeping journey.
full starter beekeeping package
Introducing the Beekeeper's Starter Package: Everything You Need to Start Your Beekeeping Journey!
This comprehensive package includes all the essential tools and equipment necessary to begin your journey as a beekeeper. Whether you're starting as a hobbyist or looking to expand your apiary, our kit has got you covered!
Inside the Beekeeper's Starter Kit, you will find:
A high-quality beekeeping suit and gloves to keep you safe and protected during hive inspections.
A complete set of beekeeping tools including a smoker, long lighter, hive tool, frame grip, uncapping fork, bee brush, queen catcher, entrance feeder, and 1 gallon tool bucket.
Two deep boxes and one medium box (honey super) and your choice of either 8 frame or 10 frame sizes.
Frames for all boxes to support your bees as they grow and produce honey.
A top cover, bottom board, and inner cover to ensure optimal hive conditions.
Our kit provides everything you need to establish a healthy hive and produce delicious honey. With top-quality materials and a focus on ease of use, the Beekeeper's Starter Kit is perfect for new beekeepers and experienced enthusiasts alike. Start your journey today with this all-in-one package!
Schedule a time to come by and start your beekeeping journy!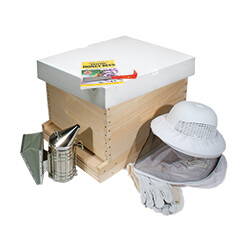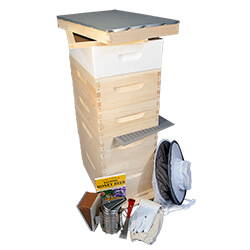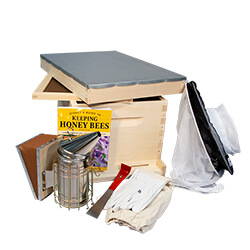 Deep Boxes: Our wooden deep boxes are available in both 8 and 10 frame sizes and are the perfect size for brood chambers and provide ample space for your queen to lay eggs and your worker bees to tend to the larvae.
Medium Boxes (Honey Super): Our wooden medium boxes are available in either 8 frame or 10 frame sizes and are perfect for storing the delicious honey your bees produce.
Frames: We offer both plastic and wooden frames to suit your needs. Our plastic frames are durable and easy to clean, while our wooden frames provide a classic look and natural alternative that many beekeepers prefer.
Top Cover: Keep your hive protected from the elements with our high-quality aluminum wrapped telescoping top covers.
Bottom Board: Our bottom boards are available in both solid and screened options and are perfect for providing ventilation and regulating temperature within your hive.
Inner Cover: Our wooden inner covers provide an extra layer of protection for your bees and help regulate airflow within the hive.
At Busy Beezzz, we pride ourselves on providing the highest quality hives and frames to help you establish a healthy and thriving bee colony. Whether you're just starting out or are a seasoned beekeeper, we have everything you need to create the perfect home for your bees. Shop our selection today and see the difference for yourself!
Schedule a time to come by and get your supplies!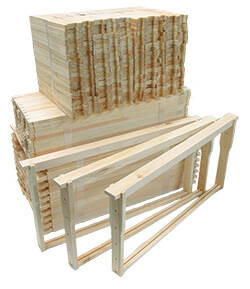 Equip Yourself with the Best Beekeeping Tools for Success
As a beekeeper, you know that having the right tools can make all the difference in the success of your hive. At Busy Beezzz, we offer a comprehensive selection of high-quality beekeeping tools that are essential for any beekeeper.
Our selection of beekeeping tools includes:
Smokers: Keep your bees calm and relaxed during hive inspections with our selection of smokers. Our smokers are the perfect tool for any beekeeper.
Hive Tools: Our hive tools are designed to make hive inspections easier and more efficient. Use them to pry apart hive boxes, scrape away wax and propolis, and perform other necessary tasks during inspections.
Frame Grips: Lift and manipulate frames with ease using our frame grips. Designed with a secure grip and easy-to-use design, our frame grips are perfect for beekeepers of all experience levels.
Uncapping Forks and Knives: Extract honey from your frames with ease using our uncapping forks and knives. Our selection of uncapping tools includes both fork and knife options, allowing you to choose the best tool for your specific honey extraction process.
Bee Brushes: Our soft-bristled brushes are gentle on your bees while still allowing you to manipulate them as needed to inspect frames.
Queen Catchers: Make it easy to locate and capture your queen while your inspecting your hive. Our gentle and effective queen catchers are the perfect tool for keeping your queen safe while maintaining the hive.
Entrance Feeders: Ensure your bees are well-fed and healthy with our selection of entrance feeders. Designed to be easy to use and refill, our entrance feeders are the perfect solution for ensuring your bees have a steady supply of food.
1 Gallon Tool Buckets: Keep all of your beekeeping tools organized and within reach with our tool buckets. Our durable and easy-to-carry buckets are perfect for keeping your tools organized and ready for use.
At Busy Beezzz, we're dedicated to providing beekeepers with the best tools for success. Shop our selection of beekeeping tools today and unleash your beekeeping potential!
Schedule a time to come by and get your tools!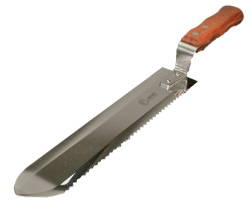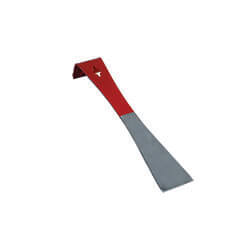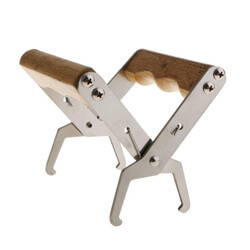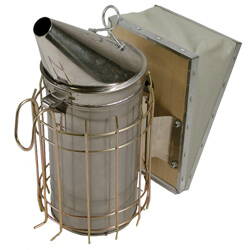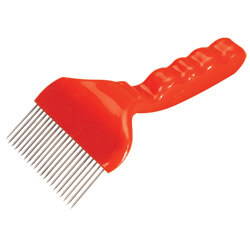 Stay Protected in Style with Lyson Beekeeping Suits and Gloves
As a beekeeper, you know how important it is to have a good beekeeping suit. Protecting yourself from stings is not only necessary for your own safety, but also for the health of your bees. That's why we're proud to offer the highest quality beekeeping suits and gloves from Lyson.
Our Lyson beekeeping suits and gloves are expertly designed with quality and comfort in mind. Made from durable materials that provide exceptional protection from stings, our suits and gloves offer the perfect blend of functionality and style. Our suits come in a variety of sizes and styles to fit your individual needs, ensuring the perfect fit every time.
Invest in a beekeeping suit that you can trust. Shop our selection of Lyson beekeeping suits and gloves today and experience the world of beekeeping. Whether you're a beginner or an experienced beekeeper, our suits and gloves will provide the ultimate protection and comfort you need to tend to your bees with confidence.
Schedule a time to come by and get your suit!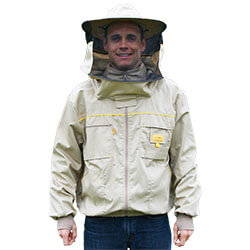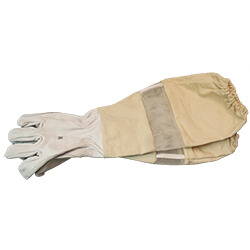 Protect Your Hive and Investment with Parmak Electric Fences for Beekeeping
Don't let a bear raid be the downfall of your beekeeping investment. Losing a hive to a bear not only creates an emotional setback, but also a financial one. The aftermath of a bear raid can result in a very hostile beehive that takes time and resources to rebuild. That's where Parmak electric fences for beekeeping come in.
We offer both solar and plug-in electric fences to suit your needs. Our Parmak electric fences are specifically designed to keep bears and other predators at bay, protecting your bees and hive from harm.
Our selection of electric fence supplies includes everything you need to get started, from grounding rods, aluminum wiring, posts, and post connectors. We make setup easy so you can focus on what matters most - tending to your bees and producing delicious honey.
With Parmak electric fences, you can have peace of mind knowing your bees are safe and protected. Invest in your hive today and avoid the heartbreak of a bear raid. Shop our selection of electric fence supplies today!
Schedule a time to come by and get your fence!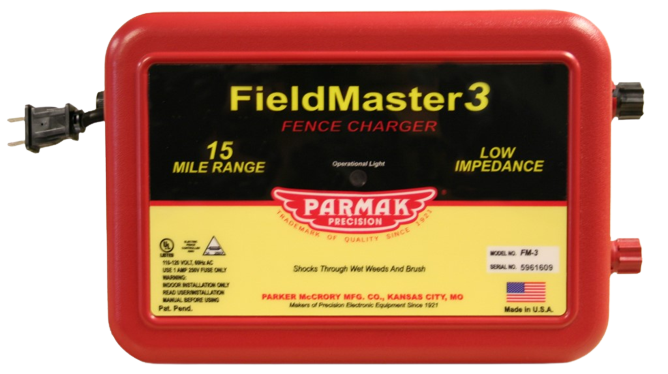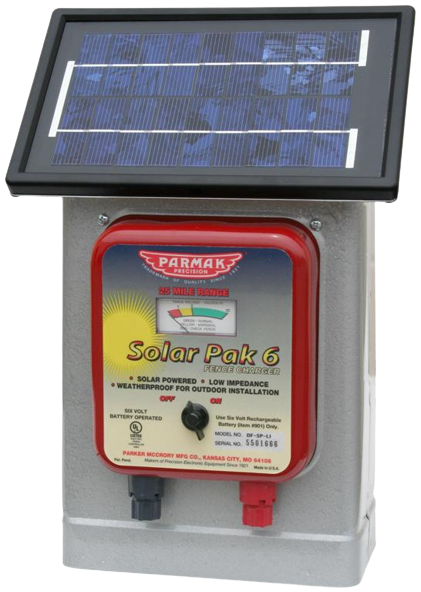 hivealive: irish seaweed honeybee supplemement
At Busy Beezzz, we understand the importance of maintaining the health and vitality of your hive. That's why we're proud to offer HiveAlive, the leading Irish seaweed honeybee supplement designed to enhance your hive's health and productivity.
HiveAlive's original formulation of is designed to support and enhance the overall health of your hive. Made from a blend of natural Irish seaweed extracts, HiveAlive Original helps to boost your hive's immune system, improve digestion, and increase honey production.
Schedule a time to come by and start your beekeeping journy!