PRE-ORDER YOUR NUCS AND BEE PACKS FOR Spring 2023
Packs and Nucs will be available for pickup end of April early May depending on weather. All customers who pre-ordered will be emailed several weeks in advance to schedule your time to pick up your bees. Deadline was March 22 for nuc and pack pre-orders and orders are now closed. We will have established colonies available for sale with our Beekeeper Starter Kit mid to end of March. This is the perfect deal for anyone looking to start their journey as a beekeeper.
BEE-LIEVE IT OR NOT: 50 ADDITIONAL PACKS OF 3LB. MATED ITALIAN HONEYBEES HAVE BECOME AVAILABLE FOR PREORDER - PICKUPS ARE IN MID MAY FOR THIS BATCH AND ORDERS MUST BE IN BY SUNDAY 4/23/23 - DONT MISS OUT!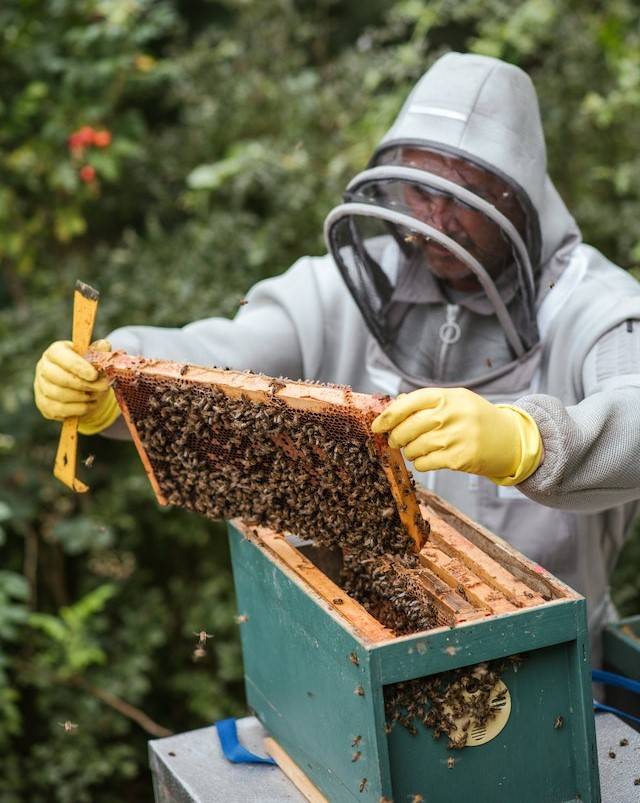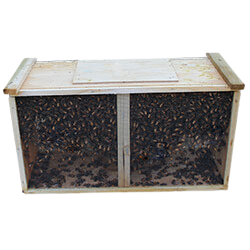 5-frame mated italian queen nucleus
Introducing our 5-frame, mated queen, Italian bee nucs - the perfect way to kickstart your beekeeping journey! Our nucs come with a mated queen, ensuring that your hive has a strong foundation from the get-go. With Italian genetics, these bees are known for their docile nature and high honey production.
Starting your hive with a nuc has numerous benefits - it allows for a smoother transition into the hive, reducing the risk of absconding or colony failure. Additionally, with established brood and honey stores, the colony is better equipped to handle the challenges of the early season.
Our Italian bee nucs are in high demand, so be sure to get your orders in as soon as possible to secure availability. Don't miss out on the opportunity to start your hive off on the right foot with our quality nucs!
3 Lb. mated italian bee packages
Our 3 lb. Italian bee starter packages are the perfect way to begin your journey as a beekeeper with gentle and productive Italian bees. These bees have been bred for their excellent honey production and docile temperament, making them the perfect addition to any hive.
Our starter packages include a mated queen and her attendants, enclosed in a container of candy. The queen must eat her way through the candy to be released and mingle with the rest of the hive, ensuring that the colony is able to establish a strong foundation.
Due to the high demand for our Italian bee starter packages, we encourage you to place your order as soon as possible to secure availability. Don't miss out on the opportunity to start your beekeeping journey with the best genetics in the business!